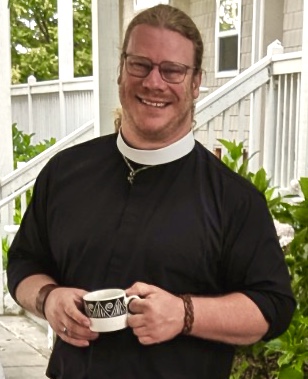 "I was SO SURE this was what I'd get! Why didn't it work out the way I thought it would? I feel the hand of God on my back guiding me, but I don't understand why I didn't get what I was set on."
"If that's the case, then I'm guessing what you thought you wanted wouldn't end up being what you wanted, and whatever the path is that you're bound to find in this process will be. That's a sort of…aggravating comfort, if you know what I mean?"
This is likely a conversation you've been part of: whether the disappointed person or the friend alongside that person. This phrase, aggravating comfort, sums up the journey of relationship with God. Try as we might, we really don't have much control over our lives' outcomes, particularly when others' wills are involved. It doesn't mean we are powerless, or predestined. It means we have intersecting wills, perspectives, and assumptions all working at the same time, and the outcomes rarely ever look exactly the way we envision them to work. That's the aggravation.
The comfort comes from knowing somewhere deep down inside that, if we're following our calling, our highest good, there tends to be an interesting tendency for things to work out. Not always the way we wanted. Not often the way we thought. Yet they work out in a way that seems perfect for us. Not flawless, mind you. Complete. Not our preference, but something that is most constructive for us. And ALWAYS at the LAST MINUTE.
That's the aggravating comfort of walking this journey with God. It keeps us growing, on our toes, and in relationship. It requires us to work out our part, and to trust (the actual definition of faith) that we're working our will in conversation with God's will, and the wills of others. I imagine there's a lot of aggravating comfort to be found these days, as the world continues to be changing more rapidly than we thought it would. It behoves us to take a second and examine our unmet expectations and see where there might be something deeper that is taking us on a path that we might not want, nor sought out, and might actually be where we're best suited to go, and where we'll both thrive and grow far more than we would have if the original path we wanted had been granted to us. May this be an aggravating encouragement to us this Lenten journey!
Gratefully,
Rev. Jeff