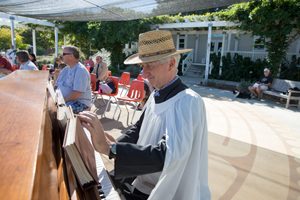 Music Ministries
Our Music Director, Giancarlo Aquilanti, has served at St. Anne's for 25 years. He is an integral member of the St. Anne's community and is a professor of Music Composition at Stanford University. He is an internationally known composer of operas and many other musical works.  He has written many original works for St. Anne's, which we treasure as important components of our liturgical repertoire.  He brings a high level of expertise, passion and enthusiasm to the music program at St. Anne's.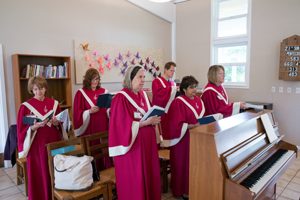 Our choir is a small, dedicated group that is very committed to leading our congregational singing and enjoys offering an Anthem at every Sunday service. On Easter, we feature a string quartet or brass quartet made up of Maestro Aquilanti's students. We have also hosted community concerts by Stanford Music students.
In 2017, our church purchased a beautiful Yamaha baby grand piano to further enhance our music program.   The children and youth also join the adult choir for performances on special occasions.