The Reverend Jeffrey Dodge, Rector
Reverend Jeff is our new rector. A transplant from the Southeast, he moved to Boston for the Episcopal Service Corps, and came to CA for Seminary at CDSP, the Church Divinity School of the Pacific. Finding his true home on the West Coast, he brings a fresh wind of excitement around the gift that is the Episcopal Church with his ponytail, lively preaching, and love of teaching. Feel free to email Rev. Jeff here with any questions you might have.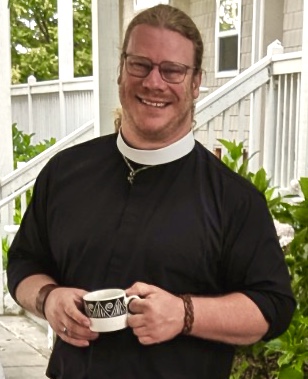 The Reverend Robert Partanen, Deacon
Reverend Robert has been with St. Anne's for many years and is a key player in the connection between the church and the needs of the outside world. He is our trainer for our acolyte program, and is a gentle, anchoring presence in our church.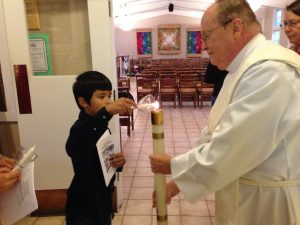 Music Director
Our Music Director, Giancarlo Aquilanti, has served at St. Anne's for 25 years. He is an integral member of the St. Anne's community and is a professor of Music Composition at Stanford University. He is an internationally known composer of operas and many other musical works.  He has written many original works for St. Anne's, which we treasure as important components of our liturgical repertoire.  He brings a high level of expertise, passion and enthusiasm to the music program at St. Anne's.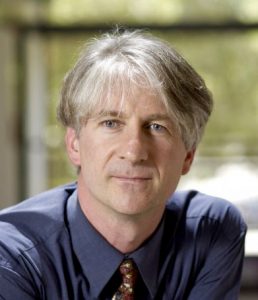 Parish Administrator
Penny Trant has been our part-time Parish Administrator for the past couple years. Her warmth and friendliness make anyone feel at home at our parish. Her gifts of administrative know-how help us run the details of the place.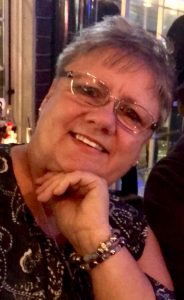 The Vestry
St. Anne's has an active Vestry, or Board, of seven members, who each serve a three year term.  A new class of the Vestry is elected at our Annual Meeting.
Every January, the Vestry travels to The Bishop's Ranch for a Vestry retreat with the vestries of the other churches in the Southern Alameda Deanery.