Leadership at St. Anne's
Rector
We are delighted to announce that we have called our new Rector:
The Reverend Stephen Trever
Reverend Trever most recently served as Assistant Rector at St. Mark's, Berkeley.
His first Sunday will be January 29th!  We look forward to welcoming our new Rector!
The Reverend Robert Partanen, Deacon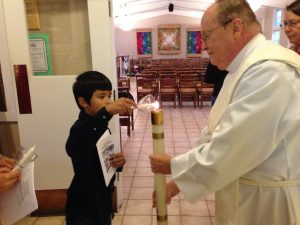 The Vestry
St. Anne's has an active Vestry, or Board, of seven members, who each serve a three year term.  A new class of the Vestry is elected at our Annual Meeting.
Every January, the Vestry travels to The Bishop's Ranch for a Vestry retreat with the vestries of the other churches in the Southern Alameda Deanery.