Worship at St. Anne's
Worship and the Sacraments are at the heart of St. Anne's. We gather on Sunday morning to connect with God together and celebrate the Eucharist. When we share the blessed bread and wine, we receive spiritual food for our journey, and we are made one with Christ and with one another. What we do on Sundays is a reminder of what our lives are meant to be: as we are loved, so are we to love one another.
Our liturgical style is ancient and modern at the same time, rooted in the ancient Anglican tradition. We alternate between standard traditional rites and new expressions of our tradition that expand the theological foundations we hold.
We value preaching that is thoughtful, well-researched, and relates the stories of our scriptures to our daily lives and current events. Rev. Jeff is known for extemporaneous sermons that are conversational. Following each sermon, there is time to share stories of our lives that come to mind from the sermon.
We are a participatory and collaborative congregation—we are faithful in our service and like to be involved in all aspects of the liturgy.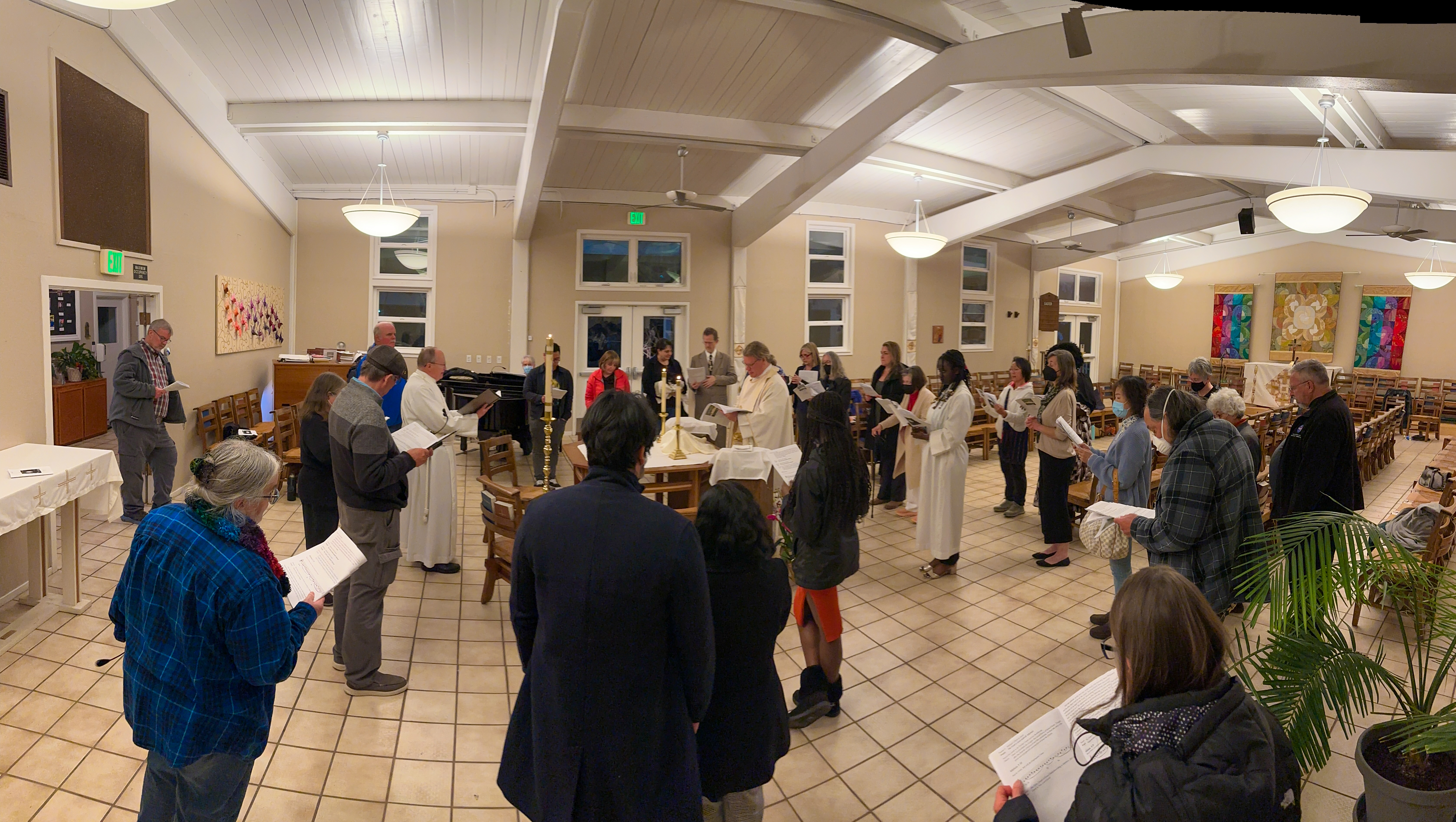 Our flexible worship space with its modular wooden altar, podium, and classic oak chairs allows for a variety of worship configurations.  There are many more possibilities we haven't yet discovered!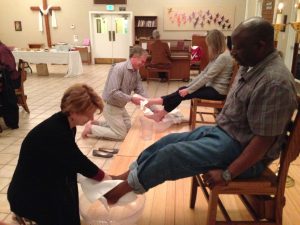 We enjoy original service music composed by our Music Director, Giancarlo Aquilanti, who is a Stanford professor and world-renowned composer.