Compassionate Communication Class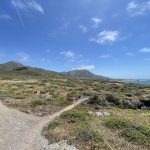 This summer we're going to learn how to better communicate by spotting logical fallacies in ourselves and in the world around us. This helps us find ways out of bad faith arguments, bad rhetoric, and manipulation tactics, expanding the possibilities for better communication in seemingly impossible situations. Dates and times TBD.
If you have any questions, email Rev. Jeff at rector@stanneschurch.org

Catechumenate
If you're interested in becoming a member of the Episcopal Church, or you're simply interested in a detailed exploration of our Spirituality, join us on Zoom
here
for the Catechumenate! It's a new members class led by Rev. Jeff. It's 19th sessions, Monday evenings at 7 p.m. beginning Oct. 2nd through Dec. 11th, then resuming Jan 22, finishing March 18th, just in time to prepare for Holy Week. We'll explore sacred texts, history, anglicanism, and liturgy.
Annual Women's Retreat
In the tranquil setting of The Bishop's Ranch in Sonoma County, the women of St. Anne's explore our personal and communal ways of connecting with our inner personalities and those who have influenced us. Sharing of story, prayer, meditation, discussion, artistic exploration, and other activities are used to stimulate our imaginations in a prayerful atmosphere.
Currently we are not conducting an annual Men's Retreat, but our new Rector is planning to lead the effort to establish one.