Compassionate Communication Class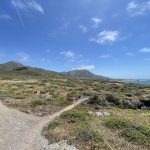 This summer we're going to learn how to better communicate by spotting logical fallacies in ourselves and in the world around us. This helps us find ways out of bad faith arguments, bad rhetoric, and manipulation tactics, expanding the possibilities for better communication in seemingly impossible situations. Dates and times TBD.
If you have any questions, email Rev. Jeff at rector@stanneschurch.org
Cursillo is a Spanish word that means "a short course".  It's an experience shared within a small, closely-knit group representing a wide variety of expressions within a unique Christian community. It takes place in an informal atmosphere in which spiritual growth is possible and attainable through both fellowship and trust. It's a way of spiritual renewal through a new approach to teachings, Sacraments, devotions, and ministry.  And it's an opportunity to renew and expand a base in the faith, from which action in the individual's church and everyday life is encouraged.  Cursillo provides a continuing support system to nurture one another as we work to renew all things through Christ.
St. Anne's has a small but growing Cursillo Community.  Several of our past Rectors have attended and been active in Cursillo.  We frequently offer our facilities to be used by Cursillo Teams to host their team meetings.  And our involvement in Cursillo is expanding to Kairos too, a unique prison ministry which takes place inside the prison community.
Book Series, Advent & Lenten Programs
To enhance our Adult Education program at St. Anne's we frequently have a study group who collectively read and discuss a book for various seasons of the year such as Advent or Lent.  A few of the books we have enjoyed include:
"Conversations with Scripture: The Gospel of Mark", by Marcus Borg
"Letters from the Farm: A Simple Path for a Deeper Spiritual Life", written by the Rev. Becca Stevens
"Preparing for Christmas" by Richard Rohrs
"People of the Way, Renewing Episcopal Identity," by Dwight J. Zscheile
Annual Women's Retreat
In the tranquil setting of The Bishop's Ranch in Sonoma County, the women of St. Anne's explore our personal and communal ways of connecting with our inner personalities and those who have influenced us. Sharing of story, prayer, meditation, discussion, artistic exploration, and other activities are used to stimulate our imaginations in a prayerful atmosphere.
Currently we are not conducting an annual Men's Retreat, but our new Rector is planning to lead the effort to establish one.